September 2009
Hi there...



Well, since moving, my summer has been a low key affair work wise. My productivity has plummeted and the list of 'to do's' have turned into a list of 'to don'ts'!!

I have systematically pared back week by week reducing what I have to do to the bare minimum

- only the absolute must dos have been done.

I continue to work with coaching clients of course, but all creative writing and business expansion has been put on hold. The reason? I realize

I don't work well in my new environment!

I tried fighting it when I first got here but it was obvious I was swimming up-stream;

time to go with the flow

I decided! Luckily it's temporary!

My last office was flooded with light and looked out onto a green, lush, serene garden, with a back drop of tree clad hills. I now have a corner office located on two busy streets in the heart of town. I thought all the activity of cars and pedestrians was going to be energizing and feed my creativity and productivity level...

not so!

Realizing this, I modified what I expect to achieve over the next six months. Rather than creating a new program, beta testing it, writing articles and blogs - I now plan to focus on taking classes myself, studying, and reading. Rather than focusing on creative 'output' reverse this and 'draw information in'; spend time marinating myself in some new ideas and coaching concepts. Also, I'll be spending some time self reflecting, retreating and recharging. Making 'myself' the primary focus during some long weekends away.

All in all this feels right for me, just what I need and in some ways ideal timing.

I'm grateful for the lesson in awareness

regarding what I need to function optimally and

the reminder of how my surroundings affect me so profoundly

. I've

written on the subject and posed some questions

that you might like to play with to 'check in with yourself' to

make sure you are choosing your optimal environments, in all areas of your life, to maximize your pleasure and productivity

.
Quote
"Every event in life can be causing only one of two things. Either it is good for you, or it is bringing up what you need to look at in order to create good for you."
- Deepak Chopra
ADHD Awareness Week!
Celebrate National ADHD Awareness Week!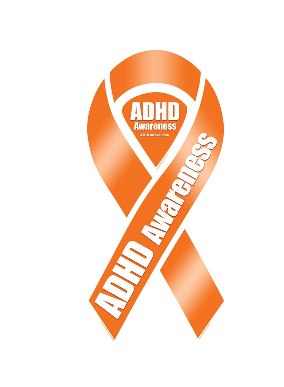 Take some time to spread the truth about attention deficit disorder -- and be sure to recognize how far you or a loved one has come in managing your ADHD.
If you know of someone who is struggling with ADD issues ask if you can be a support system for them.
Got lots of ADHD books that you've read? Donate them so others can perhaps serendipitously find them and become enlightened.
Most of all if you have ADHD be proud of who you are and how your ADD traits bring you great strengths and wonderful characteristics - remember
'what you focus on grows'
.
Ari Emanuel Interview
Ari Emanuel, Hollywood producer and ADD advocate is co-founder of Endeavor, one of the most powerful talent and literary agencies in the country. He represents a long list of major actors, writers, authors, producers and directors for film and television. He is also the inspiration for the character of Ari Gold, played by Jeremy Piven in the HBO series Entourage.
Though he excelled in sports and math, in high school Emanuel was placed in a special education program. He calls the experience "brutal" and admits to putting on a hard, aggressive exterior at school only to come home where he could cry and acknowledge his pain...
Choose Personal Environments Wisely
Exploring and defining what your ideal 'personal environments' are and discovering how they support you is vital to getting your needs met and being productive. Once you know what motivates and nurtures you (and what your values are and what you need vs. want) living your life at an optimal level is a lot easier. The quest for happiness gets a whole lot closer to being a daily event not a future goal. Define clearly your ideal 'personal environments' regarding your...
home
professional life
financial situation
primary relationship
family life
friends/ tribe members
And most important
What do you need internally to make your life more positive and productive - be your ideal self? What's your internal 'dialog' like? Supportive or undermining? Do you give yourself what you need to be contented and healthy? Live your values? Do you know how your ADD 'turns up' and how to manage it positively?

Here are some more questions for you to mull over to help with the process of defining your ideal Home Environment. Dig deep and use your temperament, personality traits, emotions and past experiences to hone in on the answers. E.g. Are you very visual? How important is the visual aspect of an environment on a scale of 1 to 10? Do you have super sensitivity when it comes to light, color, sound and smells? Most ADDers are very sensative - a definite plus if you manage it well. Take all your sensory needs into account when you define your ideals.

Think about your present home. Do you feel safe and settled in it - at home? Or does it feel like a temporary stop gap? Does it reflect your creativity and values? If not, why not? Does it support you and nourish you? Is it a haven -a place in which you relax and emerge from recharged? Is it cluttered and cramped? Or perhaps way too big and wastes your time and resources maintaining it? What do you need your home to be like to fully support who you are, and what you want to achieve in your life?
What about where you live geographically. What sort of environment brings out the best in you and makes you feel most alive? Do you live there now? Where do you feel most energized - in the mountains, the desert or by the sea? Are you an extravert or introvert? Do you like a small town or mega city? Do you like big crowds and anonymity, or prefer a small town 'know everyone' scenario? Big city stimulation/entertainment or small town simpler pleasures? Need some of each? How much..?
And what sort of weather do you like? A cool moist breezy climate or a hot sunny dry one? Do you need lots of sun to feel energized, maybe you have SAD? Love it humid or arid? Perhaps something in-between? Do you thrive on the variety of witnessing distinct seasons changing every three months? Or prefer the consistency of mostly sunny days and blue skies 90% of the year? Maybe it doesn't affect you at all so you can choose your environment based on other factors that do?
Lots of questions!! Worth spending some time mulling over each environment in your life; perhaps do some journal so you can design your ideal scenario for each of your primary environments. Once you sinc your needs, goals and values up with your ideal environments your life is in integrity and naturally more fulfilling.
If you'd like to do some coaching with me around defining your ideal environments, values and goals and making positive changes in your life please feel free to email me for a complimentary chat about how coaching works and if its right for you...

lindsay@adhd-coaching.com

or phone usa (510) 669-1152
Or if you have any comments around this issue...your feedback and progress reports always greatly welcomed!
60 Minutes Maverick
Sadly Dan Hewitt died last month. An amazing chap, way ahead of his time 30 some years ago, when he came up with a new 'news delivery vehicle' - 60 Minutes - my all time favorite TV program. In a 60 Minutes tribute he was described as having "insane enthusiasm" and being "a broadcasting giant", "a creative genius". Of himself he said his ADD had enabled him to not only come up with the creative concept of a 60 minute news program, but it spurred him on to have three, twenty minute segments - ideal bites of time to hold fascinating current events, condense into action packed morsels. And he said he attributed much of his success to his decision..."do what I do best and delegate the boring stuff"!! a very perceptive man.
Love/Hate Alarm Clocks
Having trouble getting up with a regular alarm clock or cell phone? A couple of years ago I listed the world's most irritating alarm clocks. They were touted to be incredibly annoying
BUT
a great strategy for ADDers who often sleep through your average alarm. For those of you wanting more options to bring new zest to your 'morning wake up call' take a look at these ideas from "adaptive technology" retailers who carry lots of industrial-strength alarm clocks.
At
maxiaids.com
, there are two possibilities, including the Motivator. This $14.95 vibrating device attaches to your existing alarm clock and goes under your mattress or inside your pillow to shake you out of bed. Or the $19.95 Hi-Power Strobe Light. Then there's the $54.95 Sonic Boom from
sonicalert.com
. In addition to shaking your bed and flashing lights, it generates a 113-decibel shriek.
Or if that seems too tame try The Screaming Meanie ($29.95 from
nfss.com
) 120 decibels of earth shaking sound waves. (For inquiring minds, that's louder than a jet airplane.)
If your challenge is not waking up but getting up and staying up then look at
latestbuy.com
, here they have a unique solution - for $49.95 the
Jigsaw Puzzle Clock
, which shuts off only after you complete a puzzle, and the $49.95
Kuku Alarm Clock
, which stops only after you have groveled around on the floor collecting and returning the plastic eggs it scatters around the room. In both cases you have to up and somewhat cognizant to disable them!!
This newsletter is a
FREE
service providing you with strategies and support to help you live a more organized stress-free life by managing your ADHD.
Without spamming please
forward this email to
anyone you think
may benefit...
Take care till next time

Cheers,



Lindsay Hilsenbeck, ACG
Certified ADHD Coach
ADHD Coaching & Consulting
The nonjudgmental solution.
Organize. Prioritize. Optimize
your life...
ph: 510 669 1152
lindsay@adhd-coaching.com
Publication and Reprint Info


U.S. Library of Congress ISSN: 1530-311X
Unless otherwise attributed, all material is written and edited by Lindsay Hilsenbeck, ACG ADHD Coaching & Consulting Copyright (c). All rights reserved.

You may reprint material other electronic or print publications provided the above copyright notice and a link to http://www.adhd-coaching.com is included in the credits. Please send a copy of the publication along with a note referencing the reprint.



Privacy Policy


Your privacy is important to us. Your e-mail address and any other information you provided in subscribing to this newsletter will be used only by us to deliver information to you.



Unsubscribe


If you no longer wish to receive mail from us, please email unsub@ADHD-coaching.com.